Next Gretsch Greats: Unsigned Artist Competition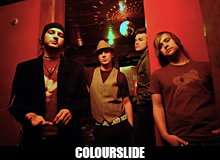 The Gretsch Company has announced the top winners in the Next Gretsch Greats Unsigned Artist Competition, an online search for the world's best unsigned and independent bands.

The competition began in May when 879 musical acts from the U.S., U.K., Japan, Canada, Germany, France and Spain entered their original songs at www.gretsch125th.com. Then, music lovers from around the world listened and cast more than 55,000 votes from June 15 through July 16 to select the top 10 finalists.

Next, a celebrity panel of judges - Chuck Leavell, touring keyboardist for The Rolling Stones; Stephen Ferrone, drummer for Tom Petty and the Heartbreakers; Keith Scott, guitarist for Bryan Adams; and Fred W. Gretsch, president of The Gretsch Company and great-grandson of the company's founder - reviewed the finalists' entry songs, media kits and videos of their live performances. They named the three prize winners based on three scoring criteria: stage presence, performance/sound quality and press kit quality.

The grand prize winner, Colourslide of Gainesville, Fla., will perform live at Gretsch's 125th Anniversary Concert in New York City on Nov. 18 at The Highline Ballroom and take home $15,000 in Gretsch drums and guitars.

Lansdowne, the first prize winner from Boston, Mass., wins more than $5,000 in Gretsch instruments, and the second prize winner, London Egg of New York City, N.Y., walks away with $1,250 in Gretsch gift certificates.

"Chuck, Steve, Keith and I were truly impressed by the talent from our top 10 finalists," said Fred Gretsch, president and CEO of The Gretsch Company. "Thanks to the entire Gretsch community - especially the winning Next Gretsch Greats - for helping to continue the tradition of 'That Great Gretsch Sound' for the next 125 years."

Gretsch Concert Bash the High Note of 125th Anniversary Year!
With great fanfare, The Gretsch Company, one of the world's best known drum and guitar manufacturers, recently culminated its 125th anniversary year with a wave of special events. The following celebrations proved a testament to the company's rich history and built the foundation for the next 125 years of providing high quality instruments to new and veteran Gretsch fans.

The Next Gretsch Greats competition is the centerpiece of Gretsch's 125th anniversary celebration. To view the Top Ten Bands and their musical entries as voted online click here.

Check out these Great Gretsch Prizes!